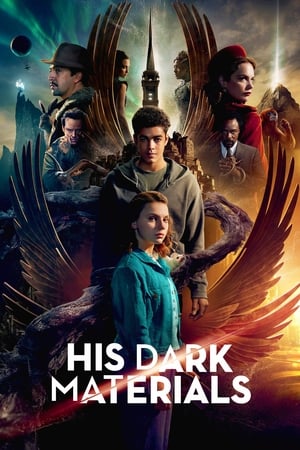 Published on 18 Jan 2021 / In
Drama
,
Lyra is an orphan who lives in a parallel universe in which science, theology and magic are entwined. Lyra's search for a kidnapped friend uncovers a sinister plot involving stolen children, and turns into a quest to understand a mysterious phenomenon called Dust. She is later joined on her journey by Will, a boy who possesses a knife that can cut windows between worlds. As Lyra learns the truth about her parents and her prophesied destiny, the two young people are caught up in a war against celestial powers that ranges across many worlds.
Stars

Dafne Keen,Ruth Wilson,Ariyon Bakare,Will Keen,Andrew Scott,Ruta Gedmintas,Amir Wilson,Lin-Manuel Miranda

Producer

Release

2019

Country

United Kingdom

Quality

HD-TV

Category
Show more
Lyra's Jordan
Orphan Lyra Belacqua's world is turned upside-down by her long-absent uncle's return from the north, while the glamorous Mrs Coulter visits Jordan College with a proposition.
The Idea of North
Lyra starts her new life in London, determined to find Roger with Mrs Coulter's help. The Gyptians continue their search for the missing children and the elusive Gobblers.
The Spies
From the clutches of the Gobblers, Lyra finds help from an unlikely place. It helps her put together more about her past and keep safe from Mrs Coulter and the Magisterium.
Armour
Lyra and the Gyptians arrive in the North and seek the help of the Witches' Consul, Texan aeronaut Lee Scoresby and an armoured bear in service to the town.
The Lost Boy
The alethiometer sends Lyra and Iorek on a new path, leading to a shocking but vital clue in her search to find her friend Roger and the other missing children.
The Daemon-Cages
Lyra discovers the horrific truth behind the Gobbler's activities in the North. She must use all her wits to help free those around her and avoid suffering a terrible fate.
The Fight to the Death
Separated from her friends, Lyra must use all of her methods of deception to thwart a formidable foe. Meanwhile, Mrs Coulter plots her next move.
Betrayal
As the Magisterium closes in, Lyra learns more about Asriel's rebellion. But her assistance to him comes at great personal cost.